Carta is a platform that helps people manage equity, build businesses, and invest in the companies of tomorrow. Our mission is to unlock the power of equity ownership for more people in more places.

I was their 6th designer and worked on their core platform. I led design for the financing round product. At Carta we were required to code and help scope product
Role
Product Designer
Years
2015-2016
Company Size
Series B
Company Type
B2B
Financings
In February 2016 Carta launched it's first iteration of Financings. The feature allowed companies to invite investors to review and sign closing documents directly through the platform. Financings also provided users wire transfer instructions to complete their investment, as well as a status of the round.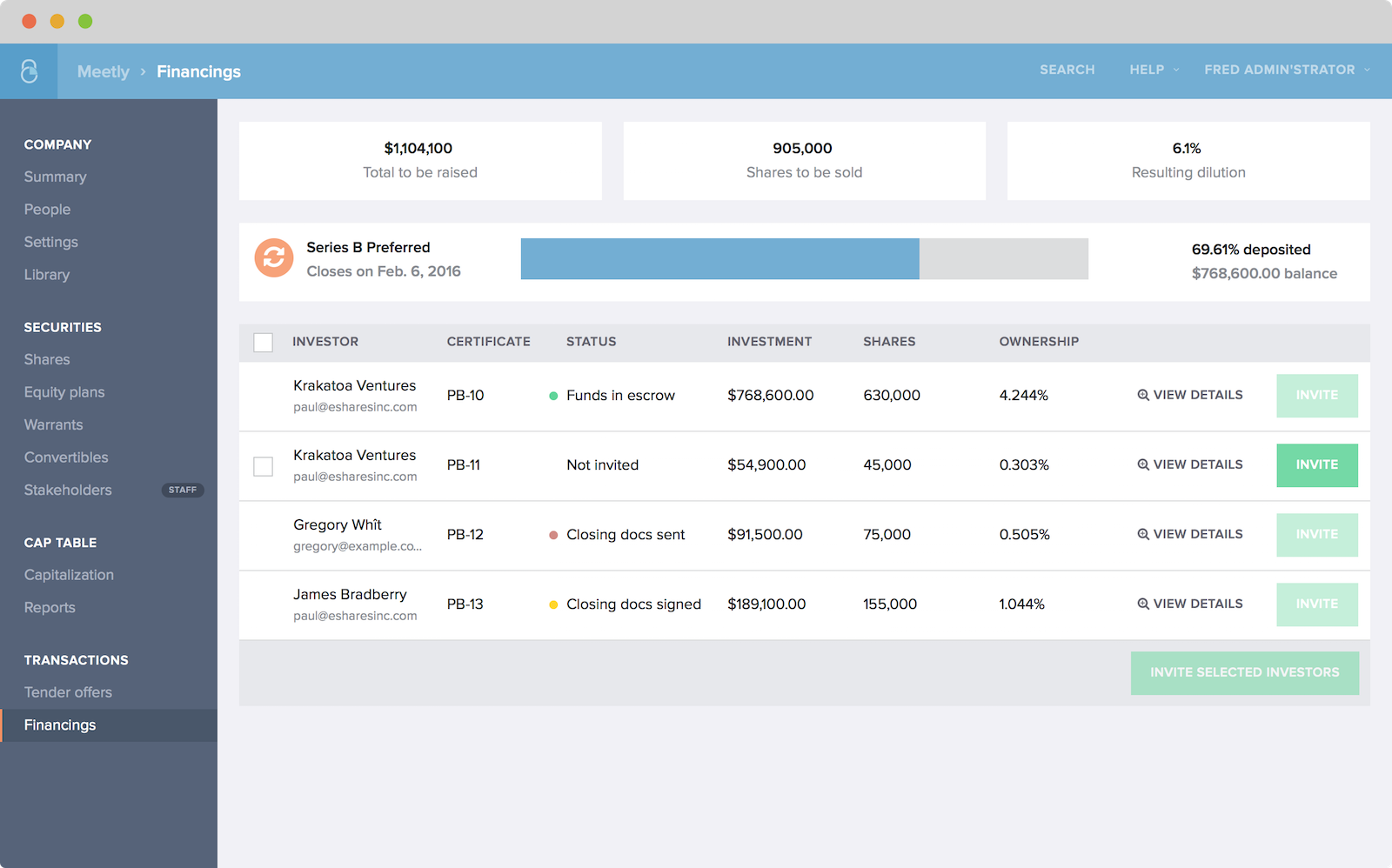 I was in charge of onboarding the investors, the challenge was to make their workflow as seamless as possible since they were first time users transferring major investments.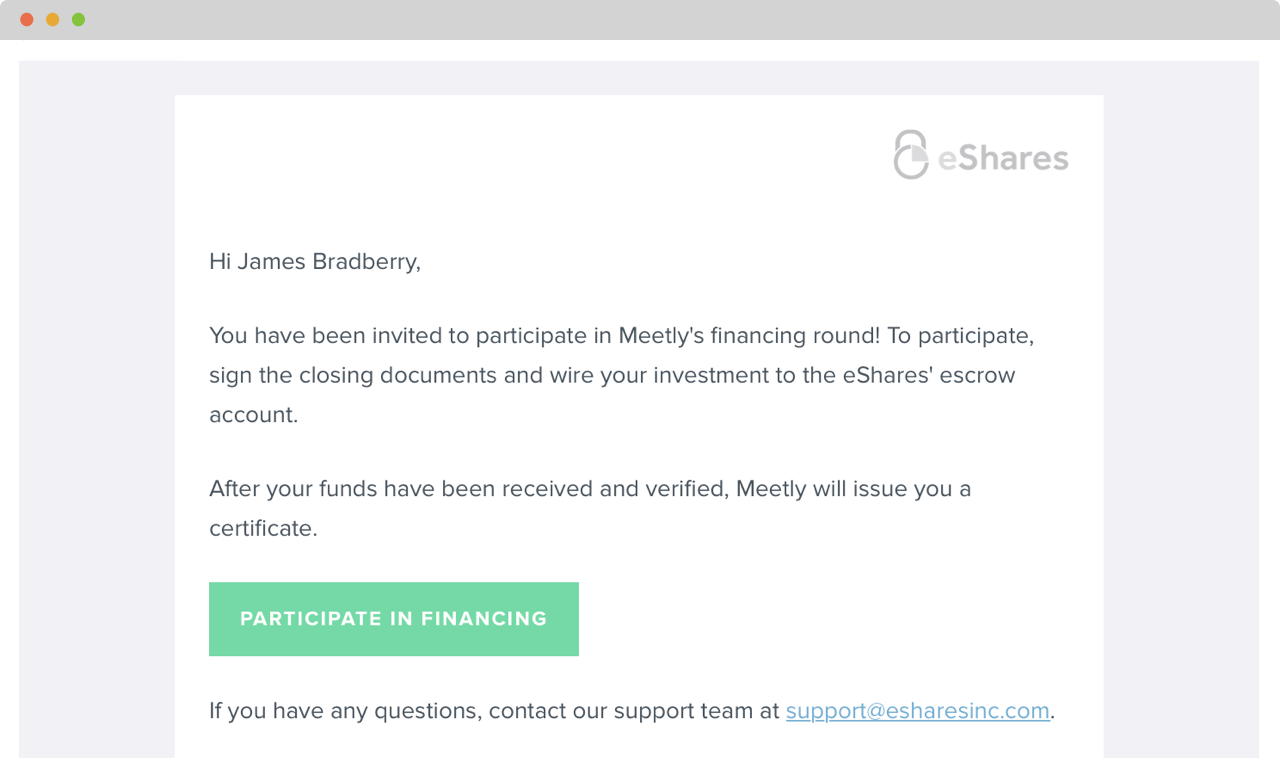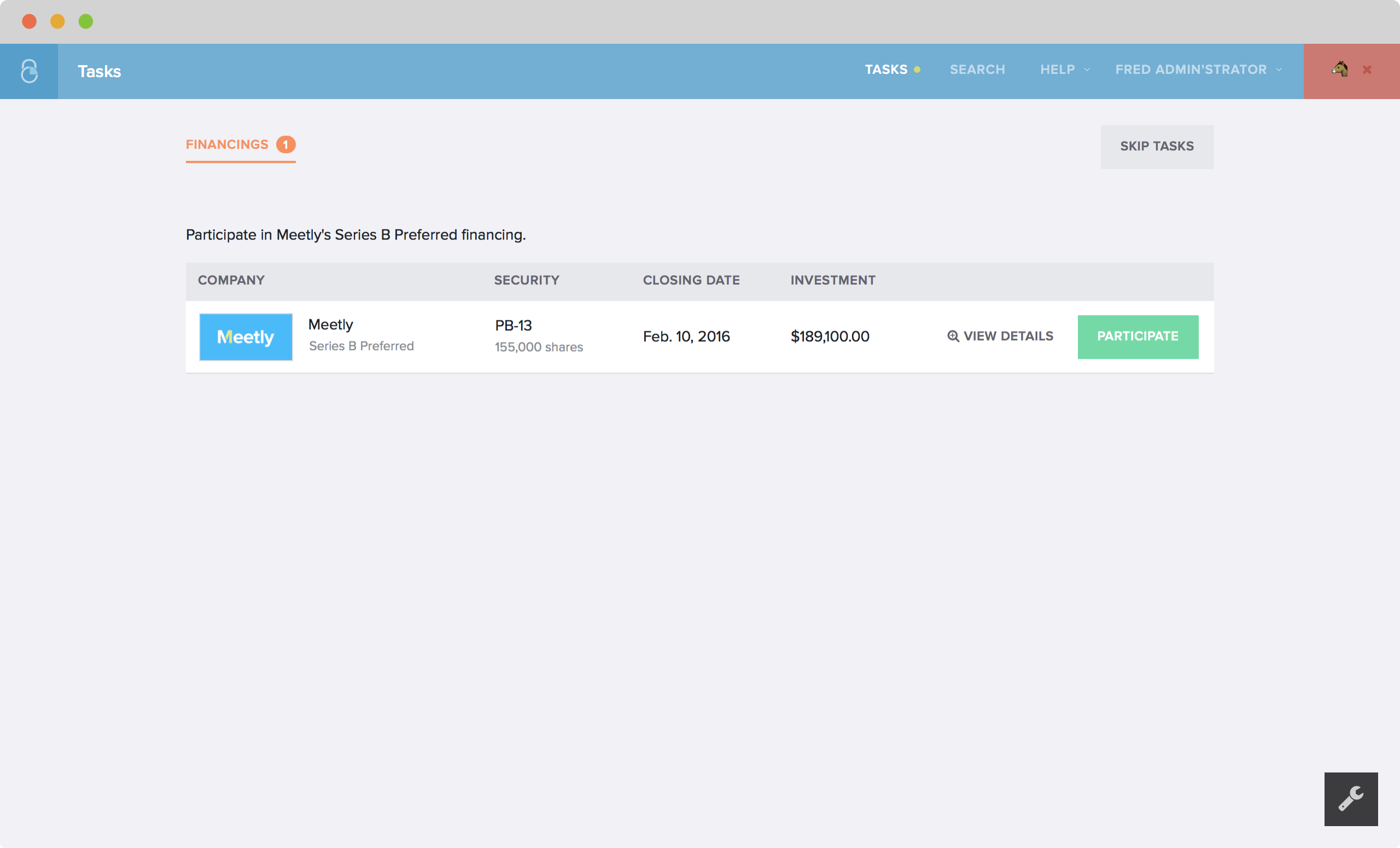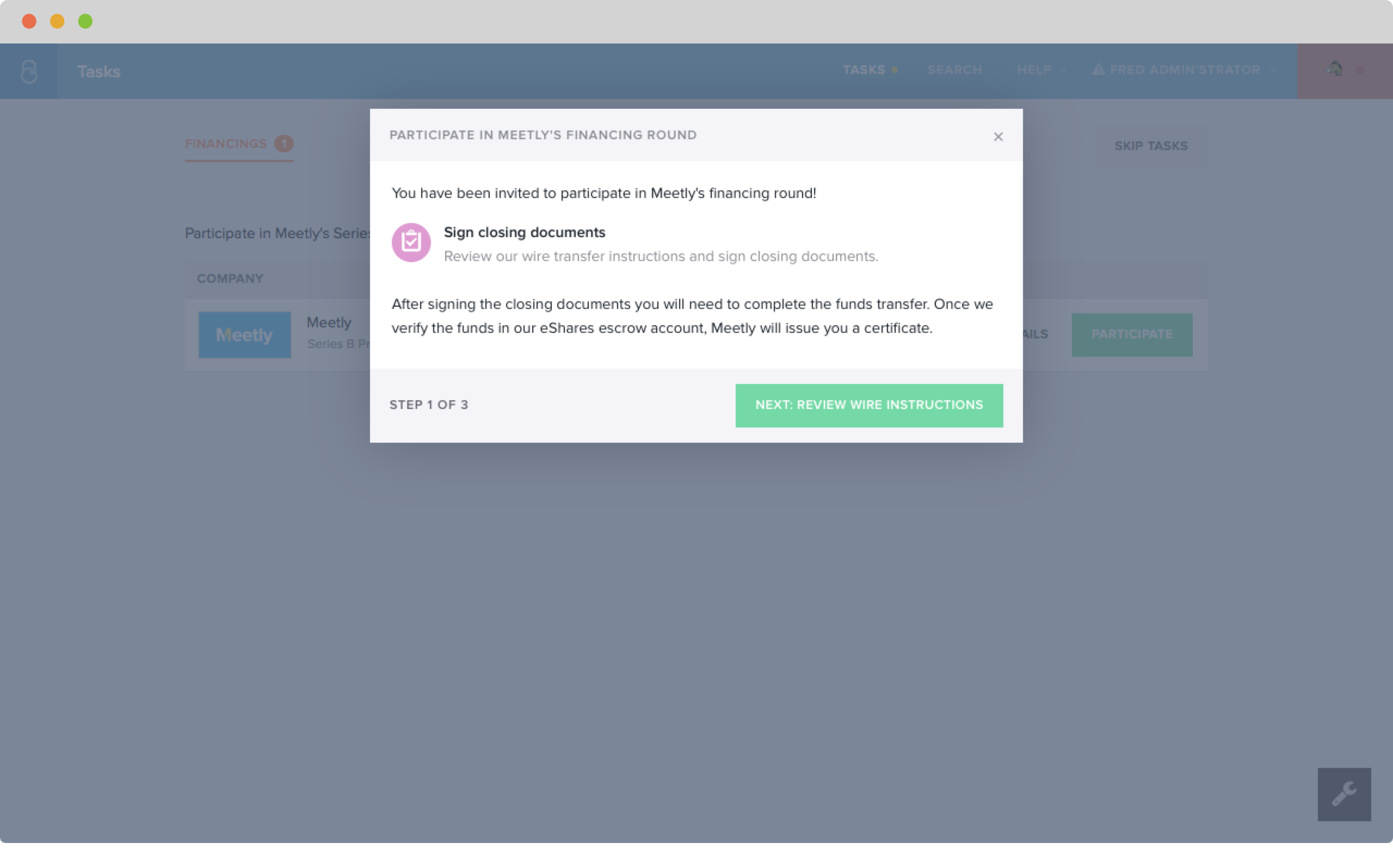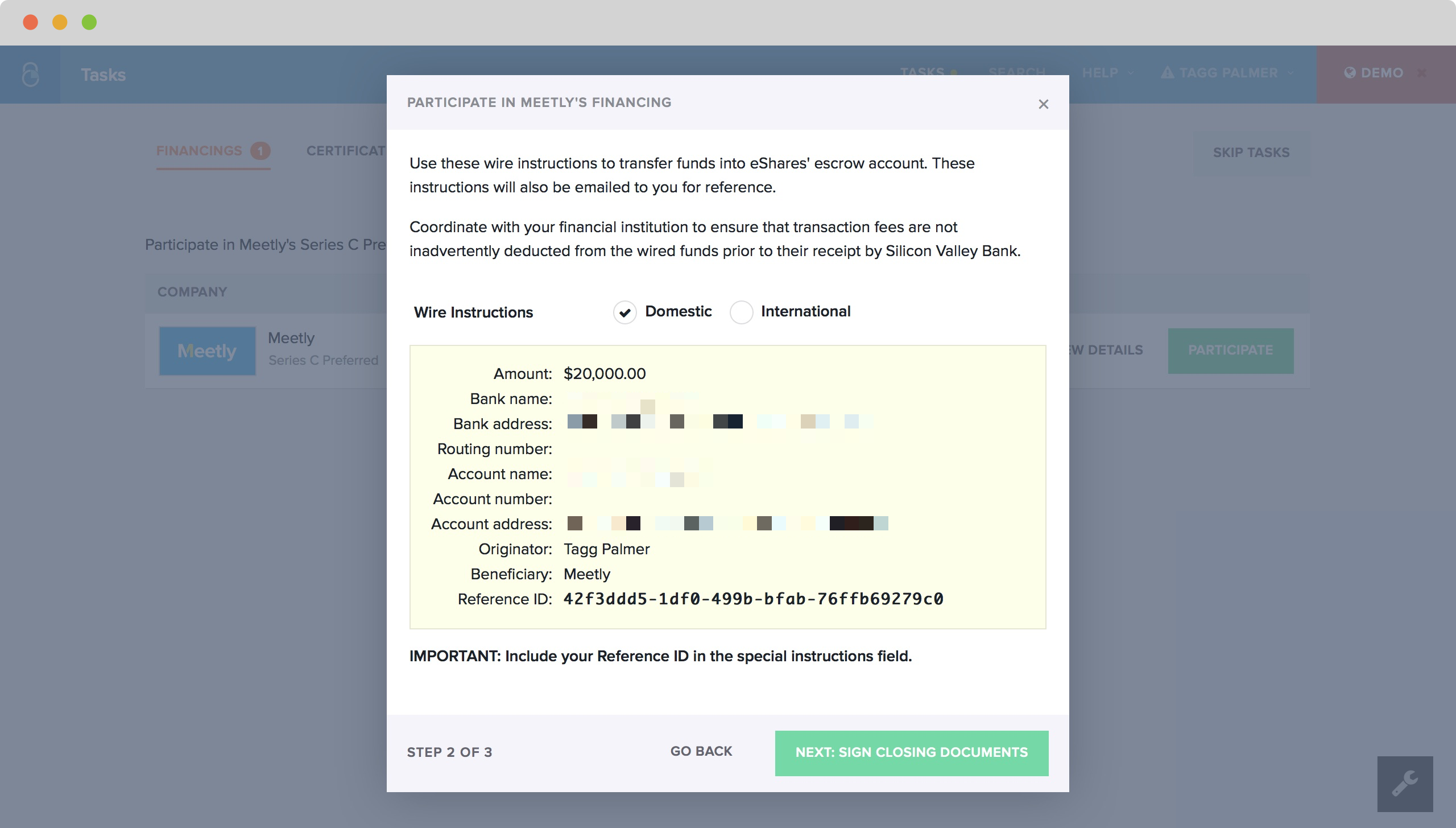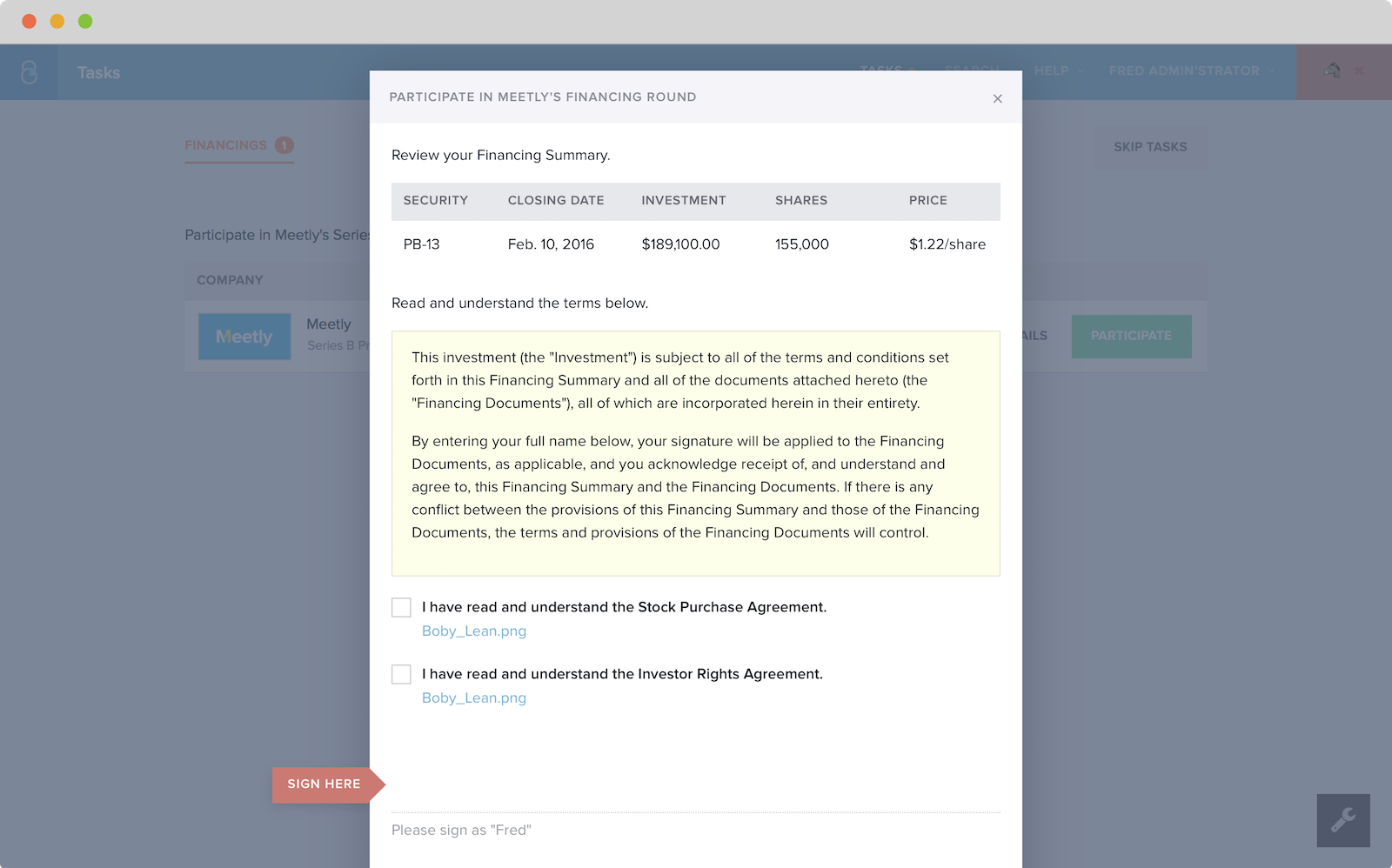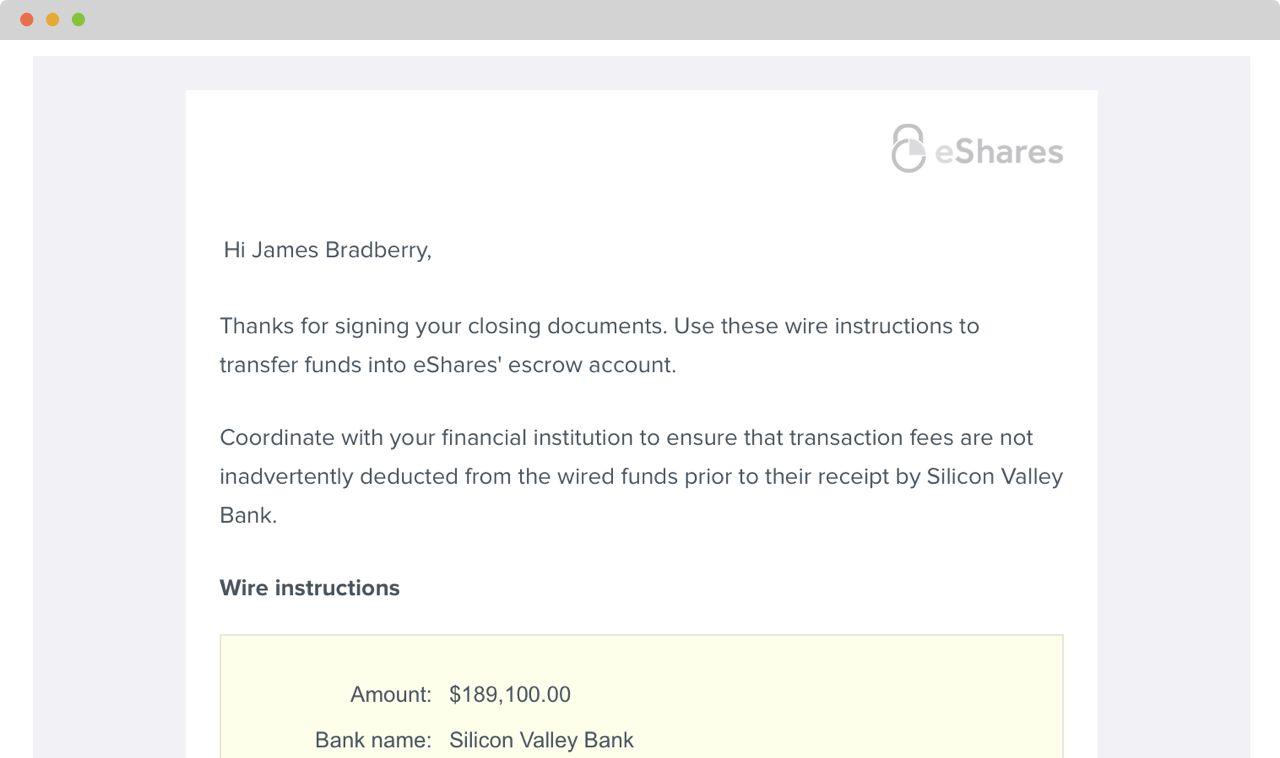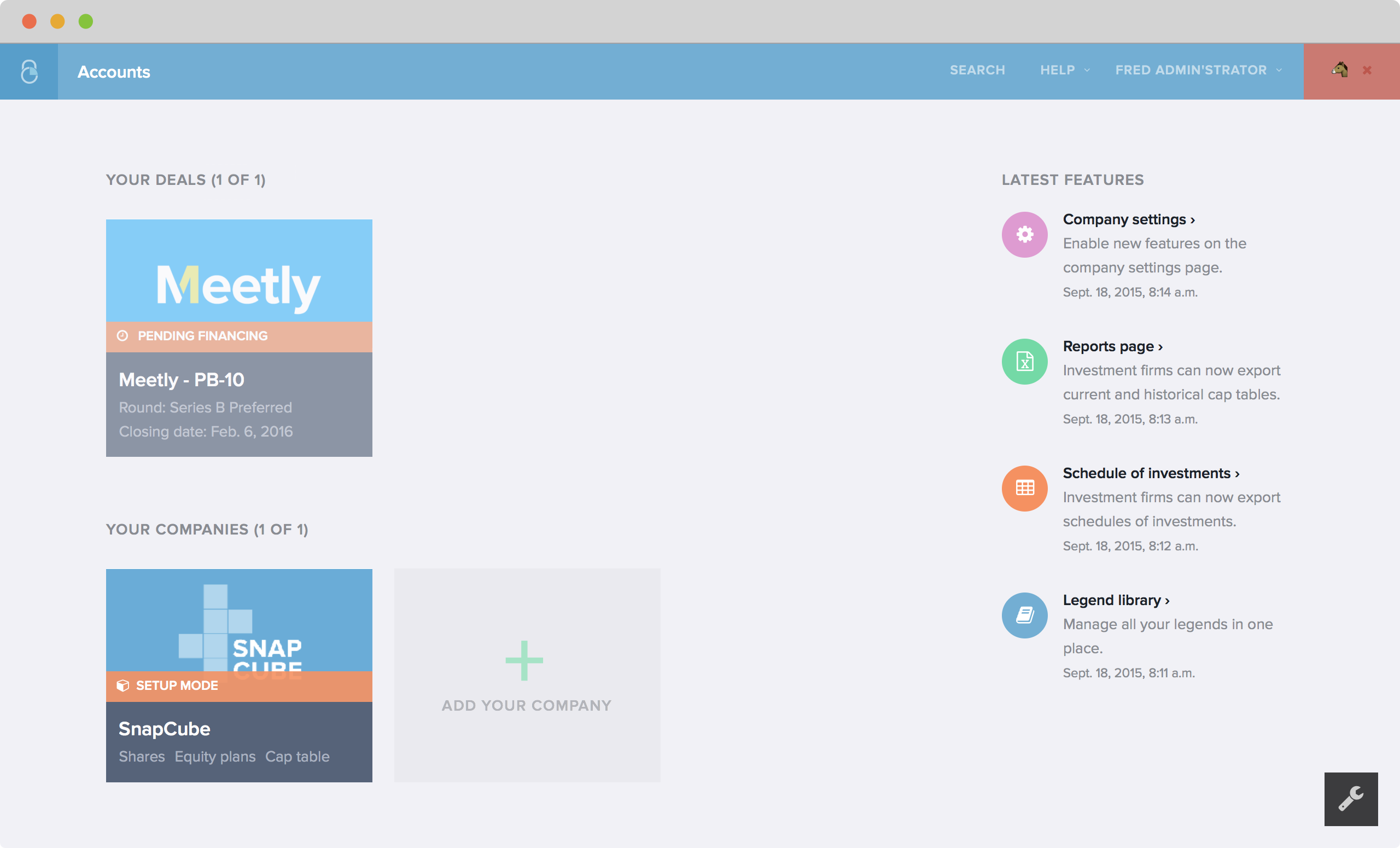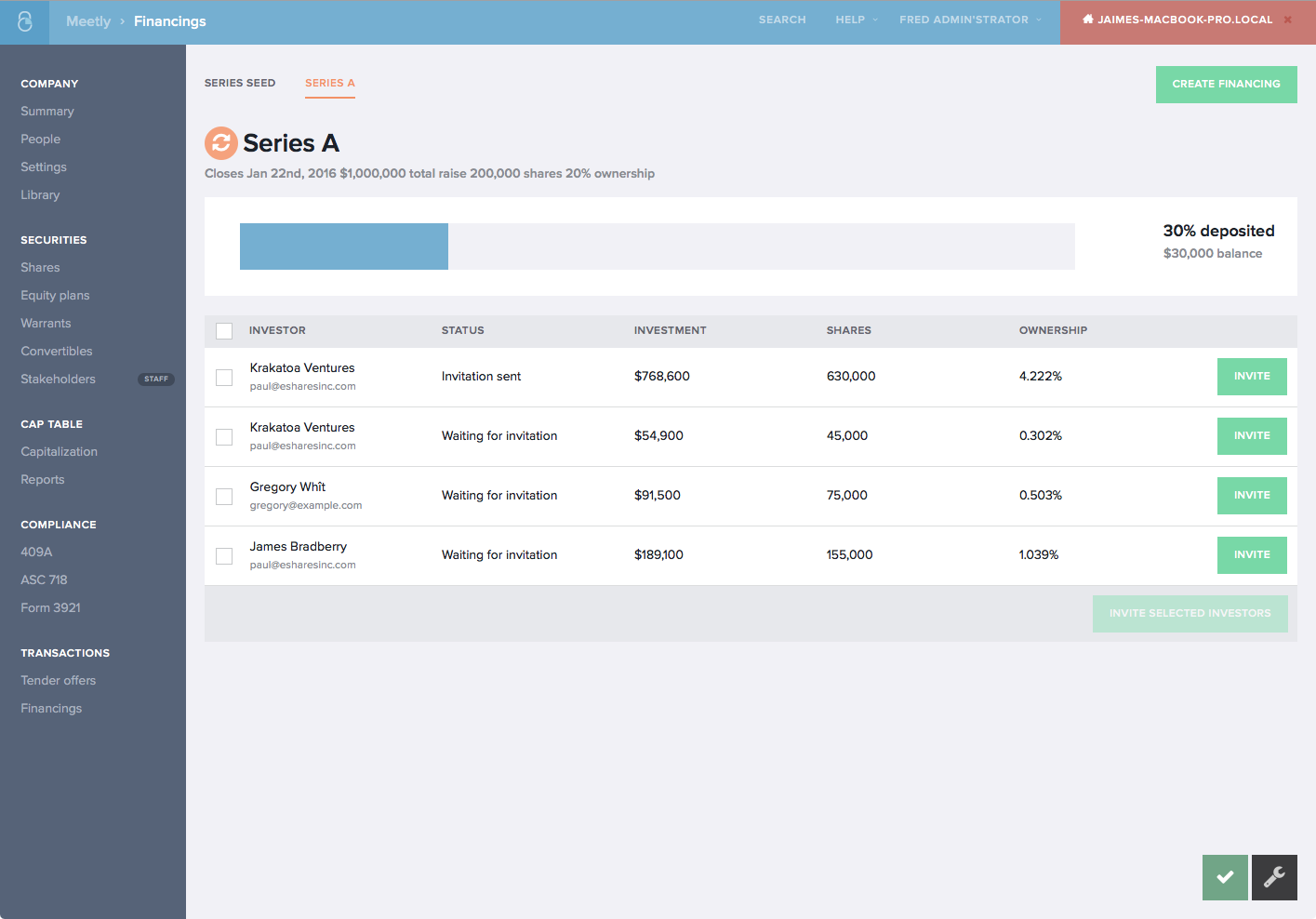 Tax withholding for NSO exercises
We will withhold medicare, federal and state taxes for all NSO exercises from personal portfolios. An exercise summary is sent for review and approval to the option exercise approver.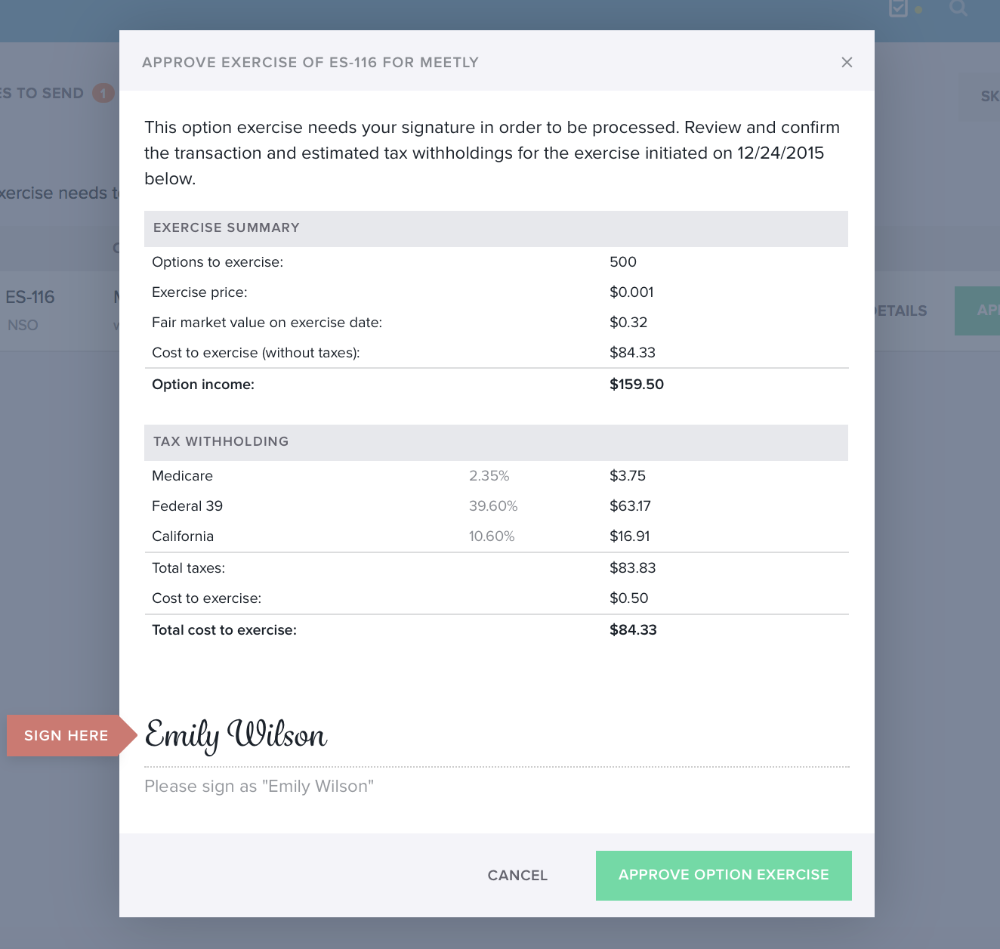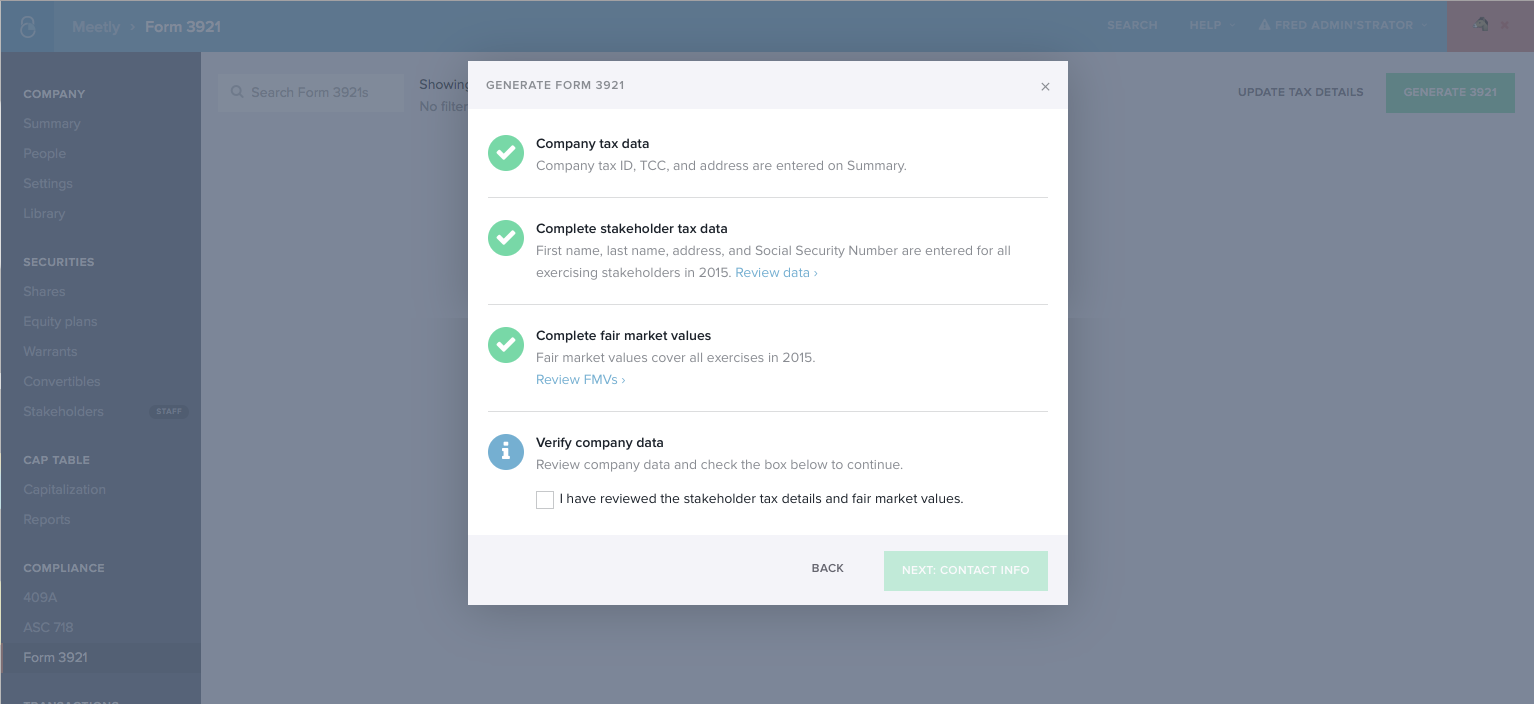 Form 3921
A major new feature just in time for tax season, you can generate 3921 tax forms in eShares. Once you update your stakeholder tax data, we send the company copies of forms A, B, and C for the year you selected. Learn more about eShares' form 3921.